Read the newsletter from the European League for Economic Cooperation – French Section – December 2018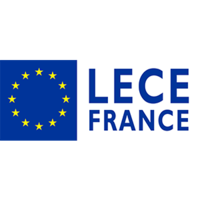 With the first country ever having decided to leave the European Union, a sentiment of distrust appears to be on the rise, along with a waning of interest in integration, an increased need for identity and the resurgence of the nation state.
North-South tensions in the eurozone are rising, with Southern countries denouncing the lack of solidarity on the part of Northern countries and Northern countries feeling that Southern countries are not rigorous enough for them to show solidarity and share their economic risks. Can a strategic Europe still emerge to take a place between the United States and China and to bring our vision to the table as part of the reshuffle of the global power balance currently afoot?
Is there a possibility, a realistic path, of combining a sovereign Europe and a Europe of nation states – to which there is currently no alternative – to forge a successful outcome to a situation of great concern today for convinced Europeans? What new compromises are possible for pursuing European construction? And what new institutional arrangements are required to protect the eurozone in the event of a new crisis?
Through our events, the French Section of the European League for Economic Cooperation, which I have chaired since January, succeeding Philippe Jurgensen, who now serves as Honorary Chairman, is seeking to find answers to these questions and present them independently to political and economic decision-makers. It is more vital than ever to explain the benefits of Europe. But it is equally vital to address the necessary changes and rebuild in-depth dialogue between the various players and countries of Europe so as to keep from falling into a rut or, worse, disintegrating.
The two sessions of "citizen consultations" organised by the League in September and October were key events in 2018, bringing together some 100 participants, including experts and non-experts from diverse fields and featuring three renowned economists, Agnès Bénassy-Quéré, Patrick Artus and Xavier Timbeau. The aim was to debate desirable and realistic improvements in the eurozone with the European elections on the horizon. Through the event, we were able to develop and send proposals as part of the framework provided for by the head of state.
---
A number of working lunches and breakfasts, as well as special theme-based committee meetings, were organised in 2018 focused on personalities and topics enabling us to further our understanding of Europe's strengths and difficulties, and desirable or possible changes.
The French Section of the European League for Economic Cooperation is an open space for debate and dialogue which, to be as useful as possible to the defence and promotion of Europe, requires the active contribution of each of its members. It also needs to grow its membership – of private individuals and companies alike – to boost its reach, i.e. its ability to weigh in debate and promote a responsible and socially-minded Europe, a Union attached to democratic values and those of an open society founded on the rule of law, in which social aspects are combined effectively with economic aspects. A Europe with a strong strategy, enabling it to keep the world from becoming locked into an economic and diplomatic face-off between the United States and China, which would relegate our continent to the role of powerless spectator.
Through our ideas and common energy, let us make our best contribution to finding the right solutions for Europe, both here and elsewhere.
I would like to thank each one of you for being a member of the European League for Economic Cooperation.

Chairman of the French Section of the League