BRED achieves excellent half-year results, with NBI up 7.4% and net income up 12.4%

NET BANKING INCOME AT €827.8M UP +7.4%

GROWTH IN NBI IN COMMERCIAL BANKING FRANCE (+8.6%) AND THE INTERNATIONAL DIVISION (+ 39.6 % at constant exchange rate)

EXCELLENT COST/INCOME RATIO AT 53.9%

NET INCOME OF €266.6 M, UP +12,4%

SHAREHOLDERS' EQUITY AT 5.8€bn
The BRED Group recorded consolidated half-year net banking income (NBI) up +7.4%, to €827.8 million. Excluding exceptional items, NBI increased by 7.8%. It benefits from the excellent momentum of the various divisions: commercial banking in France (mainland and overseas), Corporate Banking Division and from the continued development of international subsidiaries.
Growth in Net Banking Income – BRED Group (in M€)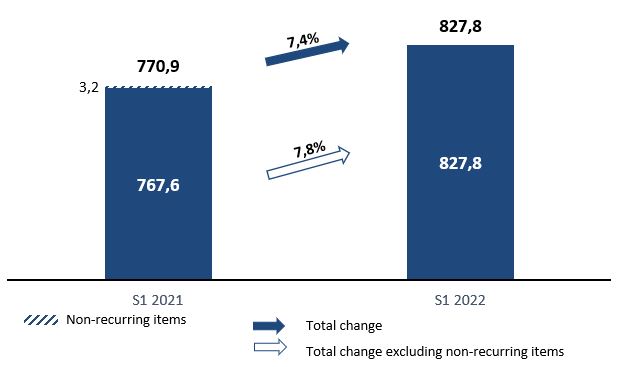 Breakdown of Net Banking Income (excluding non-recurring items)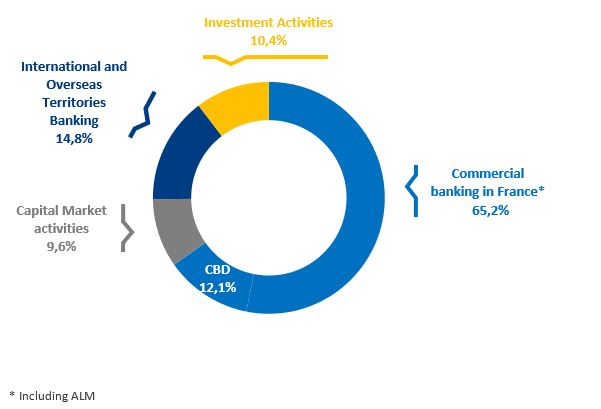 Operating expenses increased by 9%. Restated for the increase in variable compensation resulting from the improvement in results, operating expenses increased by 7.7%, reflecting IT investments and support for the growth of our subsidiaries.
As a result, the gross operating income increased by 5.5% (6.6% excluding exceptional items), to reach a remarkable level, at €381.7m at the end of the first half of 2022.
The cost of risk, under control, and with no effect of sectoral provisions reversal, was down 28% and represented €40.6 million.
Evolution of the cost of risk in M€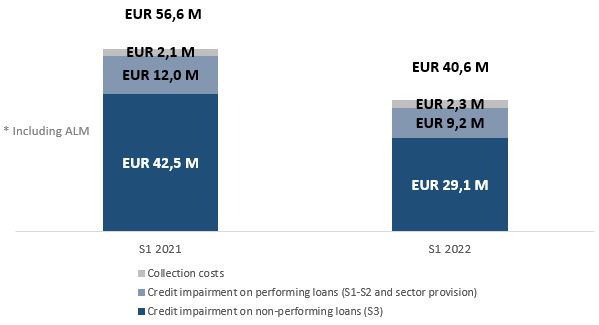 The half-year Net Income (NI), Group share reached a level of €266.6 million, witnessing the solidity of the BRED Group. Excluding exceptional items, it amounted to €267.1 million.
Growth in consolidated net profit in M€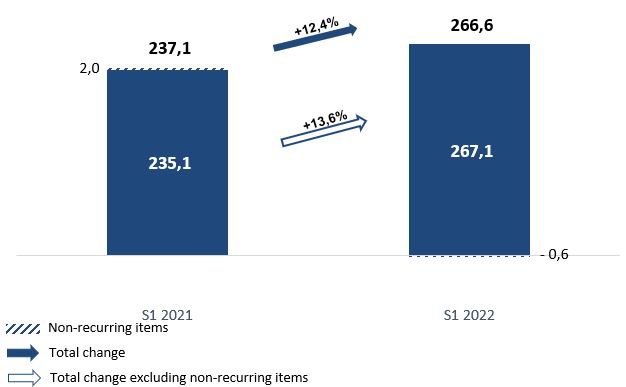 Shareholders' equity amounted to €5.8 billion as of June 30, 2022, with an overall solvency ratio of 15.3%.